We can't imagine what those in the earthquake and tsunami affected areas must go through and for how long especially after losing loved ones, homes, and everything. Our thoughts and our prayers are with all of you at this awful time.



Welcome to j-HEART a spirit of mutual helpfulness. My name is Serikawa. I'm the originator of this charity project and the owner of OutLand's.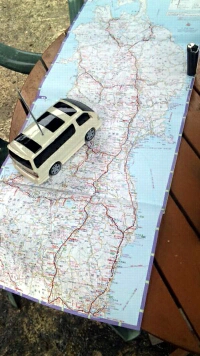 June 19, 2011
Serikawa is heading to one of the towns in Iwate prefecture and will be driving along the coast visiting more towns for people who haven't yet received much care and supplies.
He brings our messages while supplying aid.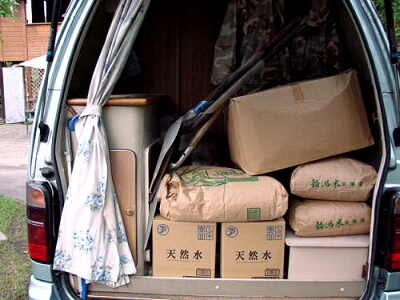 June 20, 2011
Serikawa visited Yamada-machi, Iwate Prefecture.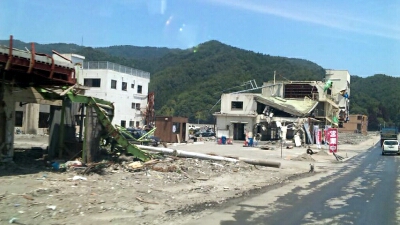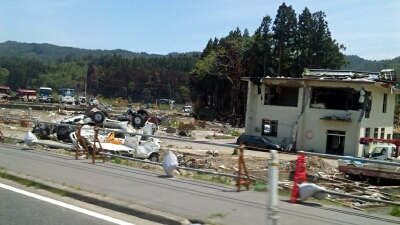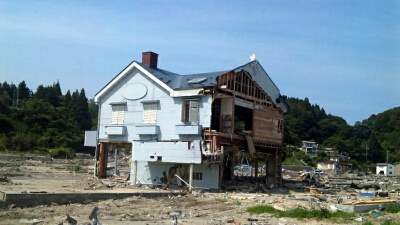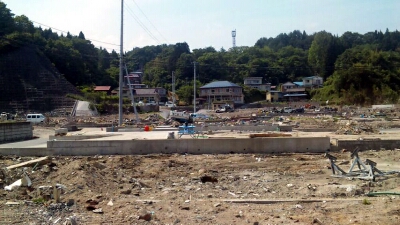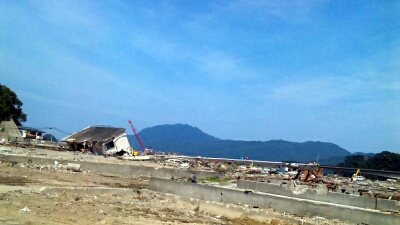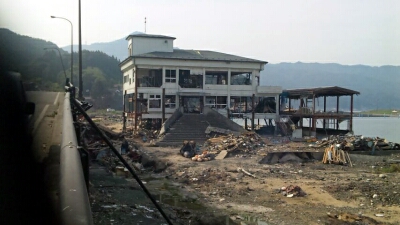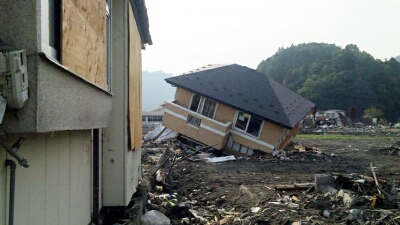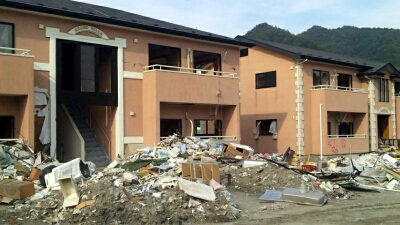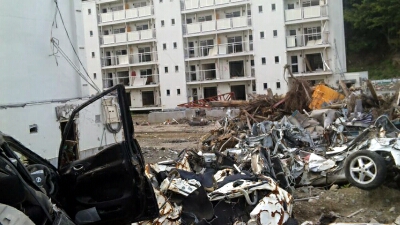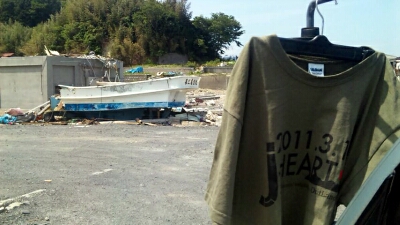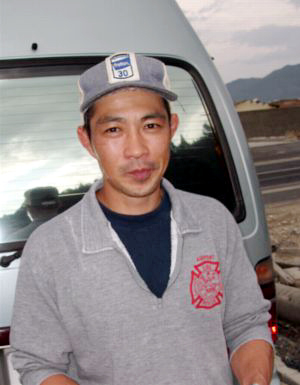 S san in Yamada-machi is one of the recovery facilitators and also a sender of the Yamada-machi well-being information.
It's been three months.
There has been almost no material incommodity so long as we don't wish for much more, S san says.
What is putting them in a quandary is that the administration has not established any further policies. Moreover, the monetary donations they have so far received are only 500,000 yen for each household with a completely collapsed house and 250,000 yen for each household with a half collapsed house.
S san's house is half collapsed and the breakdown list of his 250,000 yen is that 180,000 yen comes from the Red Cross and 70,000 yen from the Iwate Prefectural office. He applied for the benefit last April and finally received it this month of June.
The survivors in Yamada-machi are seriously exhausted because they don't know what to do.
June 21, 2011
Serikawa voluntarily works as a civil engineer with other long-staying volunteer workers.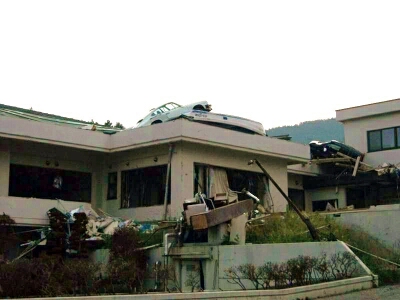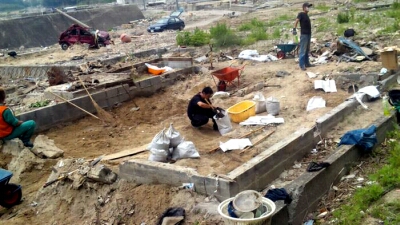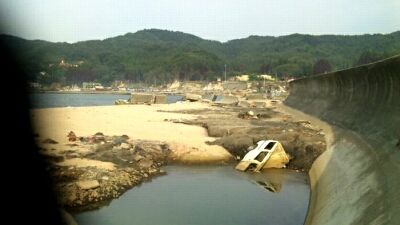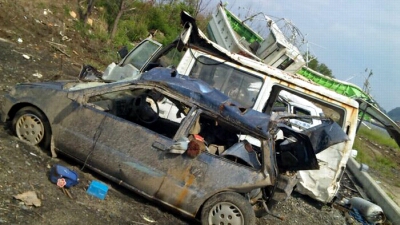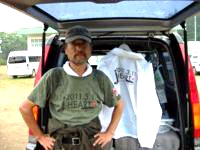 SERIKAWA


Kamaishi City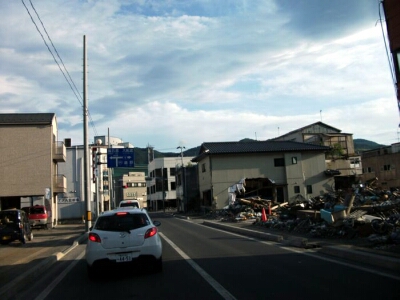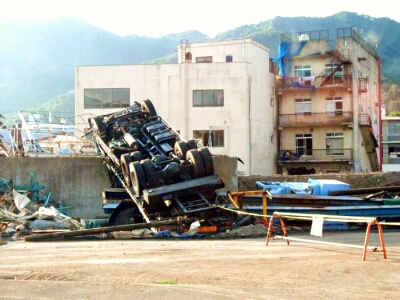 Rikuzentakada City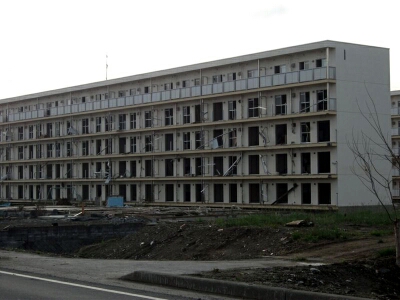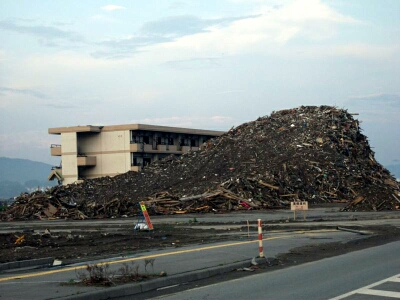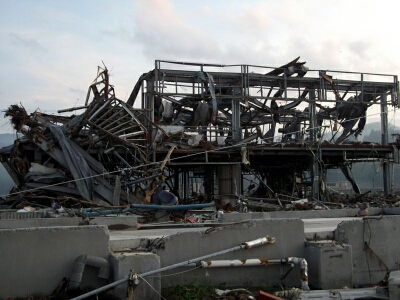 A wish

Going a long way round
That's all right   That's my life

Made a wish on stars floating in the sky
A distant childhood memory

Nothing is easy
No one has answers
Fall asleep   Rest in a dream

I can hear your voice   Always
Hold out your hand   Come along with me

Days of nothing my way
Drink it all
Fall asleep   Rest in a dream

Taunts on my back   Crawling hurt
Still here carrying this tiny, delicate wish of mine
Take it easy   Don't close up

A tiny wish locked in the bottom of your heart
Take it easy   Don't close up   Oh, oh
Cry baby, cry

Someday someone will find you
Someday someone will find you   Oh, oh
And your wish




---Original lyrics by Serikawa---
---TR by Miwa---




We will not forget this day --

-- no matter how many seasons go by.
March 26, 2011 from Serikawa's diary:
It had been tough to keep updating my blog with casual topics while watching the distressing news about the Great East Japan Earthquake. Unforgettable March 11, 2011.
Dropping some changes into the collection boxes at convenience stores and grocery stores didn't convince myself, but I can't afford a large amount of donation, either.
I asked a friend of mine, who drives a delivery truck, to get me a ride to Sendai and was refused because only the employees are able to ride with the on-duty drivers for getting to their personal destinations. Even if I could go to the devastated areas, I have no idea what I can do.
Probably, a lot of people think the way I did for a while and then they may possibly feel less willingness to do something as they must keep their everyday lives going.
I feel such powerlessness..
Meanwhile, I was still looking for something or some way I can be helpful for those who still suffer from the disaster. Fortunately there are many people who get together in OutLand's and people I know very well through my music career. We may be able to do something helpful by making our thoughts as one.
The charity organization j-HEART was set up after consulting my friends at a design company putting our hearts into it.
Our first plan is to produce and sell T-shirts and parkas with j-HEART logos on them and spend the net profit of donors' kindnesses for the disaster survivors in the best possible way other than just donating to Red Cross Japan.
Our Mission
j-HEART was not set up to be a one-time charity activity for only the Great East Japan Earthquake, but isalso for any disasters which might occur in the future. We are going to keep j-HEART going and do something helpful as long as we can.
We can raise our voices to ensure the needs of those still suffering from the disaster are not forgotten as the media seems to imply by no longer covering events in Japan and Haiti as well.
j-HEART Charity T-shirts SOLD OUT

These T-shirts were made in the Republic of Haiti which also suffered from the tremendous earthquake on January 12, 2010.

Total Sales on June 12, 2011-----109,760 JPY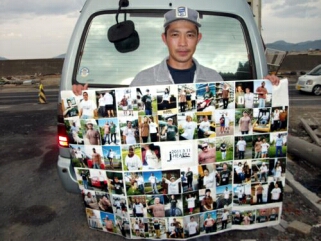 S san showed Serikawa around yamada-machi.
"Please take as many pictures as you can and show our actual conditions to as many people as you can."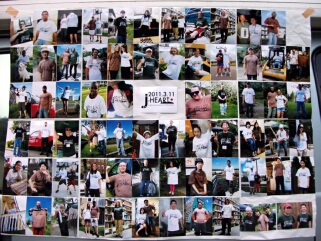 The j-HEART T-shirts Relay
We also started relaying the j-HEART T-shirts in Washington state, US.
It was our first intention that this j-HEART relay photo gallery would be a good PR method to increase sales, but now our main hope is that the disaster survivors receive our message: "We Care".
At this time, the effects of the Tunami are too close for many people in Japan to feel comfortable modeling and smiling in front of the camera. For that reason we think that we, who are distant from the terrible impact itself, are able to come forward and do this because we are needed.
j-HEART Relay Photo Gallery
TERMS OF USE:
No graphics of j-HEART are permitted to be downloaded, uploaded or placed in another directory; all images that comprise the site itself are the sole or joint, exclusive and permanent property of the models/artists and may not be reproduced by any method including screen captures and/or downloads.
Thank you all so very much for your goodwill and support!
Our message is: WE CARE!


























































His name is Ramji san. He was leaving the bus stop after sending off his kid in the school bus. When I started talking with him, he told me that we could talk in Japanese. He was very fluent in Japanese, but he also told me a very, very sad story in his fluent Japanese. Ramji san used to live in Japan for about eight years. While he was a student of TOHOKU University he had a room-mate and his room-mate died in Tsunami. He was driving along the coast. He received a call from his wife and was told about the Tsunami coming. He tried hard to evacuate, but his cell phone got cut off while speaking to his wife and he never came back alive. Ramji san has kept donating since. I appreciate his having shared the sad story with me and having encouraged our activities. Thank you very much, Ramji san. --j-HEART US staff M.K.--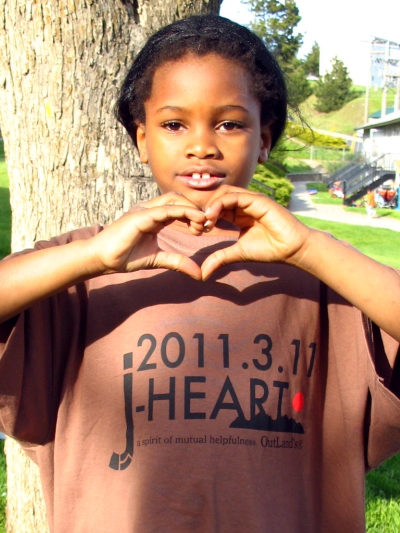 Questions?
Comments?
Messages for the survivors?
Please send your inquiries or comments or messages to the following e-mail address:
j-HEART US staff will reply to your inquiries as soon as possible, and Serikawa will bring your messages to the survivors.
Thank you.